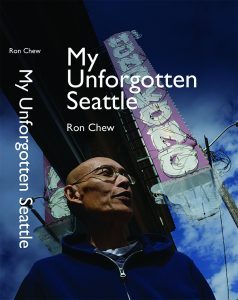 The Portland Chinatown Museum will host a virtual Community Roundtable with author Ron Chew on the release of his new book, My Unforgotten Seattle.  Please join online on Saturday, December 5 from 10:30 AM to 12:00 PM, to hear him in conversation with Amy Wang, Books Columnist for The Oregonian, as they delve into the compelling personal stories and rich Asian American history captured in Chew's memoir.   
If you would like to join this Roundtable, please email [email protected] with your name, and a YES or NO to whether or not you would like to be called upon to speak or ask a question if time allows. 
Ron Chew's memoir, My Unforgotten Seattle, is available to purchase through the International Examiner. All proceeds will benefit the IE if purchased here.