Donating to the International Examiner is the most effective way to support our work. Your gifts pay freelance writers, support our small but dedicated staff, and help us keep the print edition free for our communities. The IE is a 501 (c)(3) non-profit organization, and your gifts are tax-deductible (Tax ID # 91-1131892).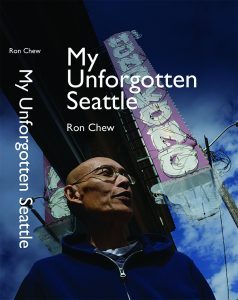 SPECIAL ANNOUNCEMENT: The International Examiner will begin selling the memoir by Ron Chew, My Unforgotten Seattle, beginning in September 2020! All proceeds go toward supporting the International Examiner IF you purchase the book through the IE. These are non tax deductible purchases.
Subscribe to the print paper
Don't live or work near one of the IE's distribution points? Get our paper delivered to your doorstep! Subscribe to the International Examiner for 1 year (get 24 issues) for $50 or subscribe for 2 years (get 48 issues) for $80.
Other ways to support the IE
One-time, or recurring donations (tax deductible) 
Share our posts 
Get a monthly subscription
Amazon Smile:
Find yourself ordering a lot of goods online these days? Order through Amazon Smile and select International Examiner as the recipient of your donation.
See an ad on our website that catches your eye? Consider clicking it.
Ask businesses if they carry the International Examiner.
It's free, and we're expanding our distribution! To get copies delivered to a business, please have the owner or manager contact us at (206) 624-3925.
If your company matches your donations, don't forget to submit double your donation by submitting a request for a matching gift!
Purchase books we've published.
Click below to see details!