Established in 1974, the International Examiner (IE) is the oldest and largest nonprofit, pan-Asian Pacific American publication in the Northwest. Named after the historic and thriving multi-ethnic Chinatown International District (CID) of Seattle, the IE aspires to be a credible catalyst for building an inspiring, connected, well-respected, and socially conscious Asian Native Hawaiian Pacific Islander American (ANHPIA) community.
Our mission is to promote critical thinking, dialogue, and action by providing timely, accurate, and culturally sensitive coverage of relevant ANHPIA matters.
We are a multimedia informational, educational, arts, culture, and heritage organization. We produce a monthly newspaper and regularly-updated website. The IE also provides learning opportunities for ANHPIA youth, professionals, and community members.
Our goals are to:
Be a reliable source of information for ANHPIA communities about important issues and events;
Be a voice for distinct ANHPIA views and perspectives;
Provide employment opportunities and experience for ANHPIA writers, photographers, artists and advertising representatives;
Promote a better understanding about and among our diverse ANHPIA communities;
To serve as an educational resource about the ANHPIA communities;
To maintain the highest professional standards of journalistic excellence in news content and production.
» Staff
» Board of Directors
» History

General Information
» Published once monthly: the first Wednesdays of each month.
» Readership: 20,000+
» Circulation: distributed free to 360+ locations across Greater Seattle and mailed to subscribers.
» The International Examiner is a registered 501(c)(3) nonprofit organization governed by a volunteer board of directors. Donations are tax deductible (Tax ID # 91-1131892).

Contact Us
Tel: (206) 624-3925
Editorial: [email protected]
General: [email protected]
Advertising: [email protected]
Invoices: [email protected]
Mail: 409 Maynard Ave. S. #203, Seattle, WA 98104 

Submission Guidelines
We welcome letters to the editor. We reserve the right to edit for space and grammar. Please mail materials (include a self-addressed, stamped envelope) or email (MS Word attachment) for receipt at least one week prior to publication.
We thank the following foundations for their support of our work.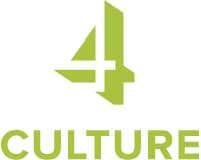 Arts and culture coverage in the IE has been made possible by a grant from 4Culture.

We are working together with South Seattle Emerald and Real Change in a partnership funded by the Seattle Foundation.
Coverage of issues affecting the historical and cultural preservation of Chinatown-International District has been made possible by a grant from Historic South Downtown. Historic South Downtown also supported the IE in 2020 with a COVID-19 emergency grant.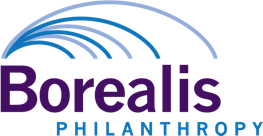 Thank you to the Borealis Foundation, Racial Equity in Journalism Fund, for supporting general operating costs at the International Examiner.
Thank you to the Group Health Foundation for your support of the International Examiner.