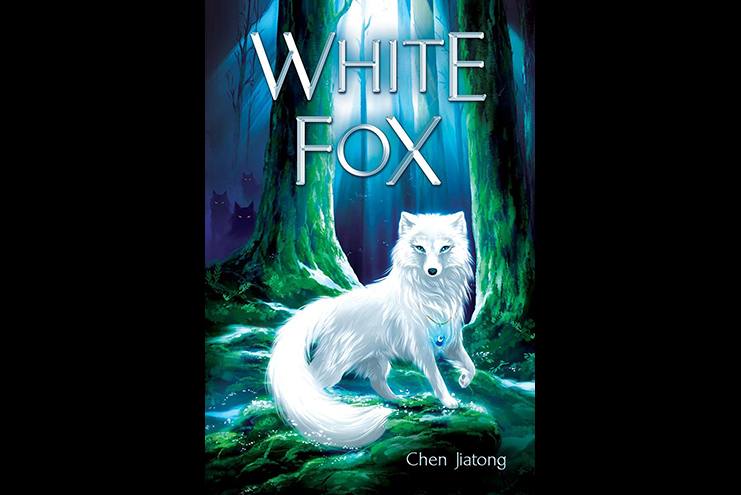 White Fox is a McGuffin-chasing adventure story full of twists and wit about a young arctic fox named Dilah and his genuinely lovable friends, written by Chen Jiatong and translated by Jennifer Feeley.  
When Dilah finds himself engrossed in watching the human family on the edge of town go about their peaceful lives, he wishes he too could be human. Day after day, he ignores his parents' warnings so he can watch the humans with their technology and bright clothing. However, a hunter soon disrupts his peaceful childhood. Dilah's mother entrusts him with a magical treasure along with a legend that sends Dilah across deserts, through forests, and over mountains. 
Along the way, Dilah meets hilarious friends, frightful predators, and other animals and humans that give him a deeper understanding of the world and how power and greed can corrupt humans and animals alike. He bravely rescues many cute critters and manages to outrun and outwit many enemies as he befriends a weasel who is too smart for his own good and a rabbit with a heart of gold. 
The book is rich with lore for a children's chapter book, featuring fantasy elements with an alternate history, ancient languages, and many animals with unique customs and ideas about the world.  
White Fox is an adventure story with mild violence, and a lot of action meant for young readers between the ages of 8 and 12. Animal lovers will enjoy the variety of creatures that make appearances in the book. Those who appreciate book series will be excited to know White Fox is part of a six-book series that was published in China, and the sequel is scheduled for release in April 2021.