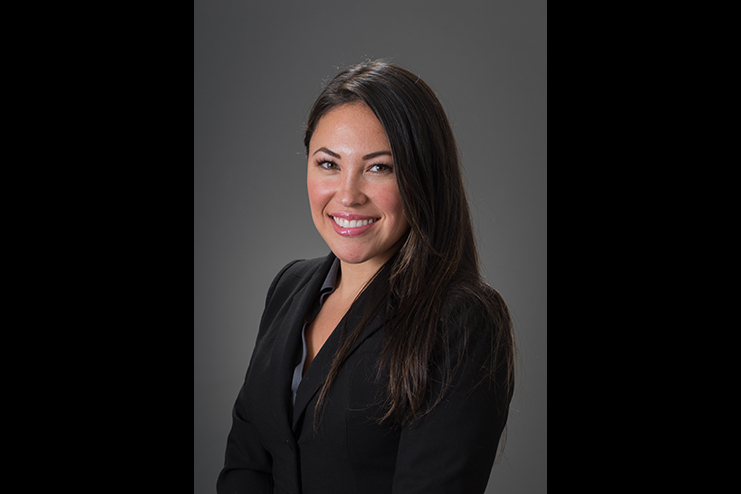 These days, Toshiko Grace Hasegawa has no typical day. As the newly appointed executive director of the Washington State Commission on Asian Pacific American Affairs (CAPAA), she juggles her time between the Commission's offices Olympia, her home in Seattle, pursuing her Master's degree at Seattle University, and traveling throughout the state to talk with the populations she represents.
Appointed by Governor Jay Inslee in October of last year, Hasegawa seems like she was born to serve this position, as she speaks with a passion that is both undeniable and contagious. CAPAA and Hasegawa even share the same Feb. 26 birthday. To that she says, "You gotta manifest that destiny."
Her history as a former fund development manager for the Japanese American Citizens League, an appointee of the Statewide Joint Legislative Task Force on the Use of Deadly Force in Community Policing and various other community advocacy and government roles based in Washington, speaks directly to the work of the commission.
She took the spot of Michael Itti, and at 30, now represents the youngest executive director to ever serve in CAPAA's history, currently the youngest person serving as a member of the Governor's Cabinet.
"That in and of itself is why it's so important that commissions representing historically underserved communities are established," said Hasegawa. "It institutionalizes a position of power and a voice at the table for those who otherwise sit at the fringes."
The Commission sits upon the government's cabinet, with 12 commissioners who represent different counties within Washington. They work as a team but break off into various committees on civil rights, health and humans services, economic development and education, in order to represent more clearly the diversity of the community. During the legislative session, CAPAA spends time advising and tracking pieces of legislation, informing government state agencies about issues related to the community and attending committee hearings. Outside of legislative session, they work on public outreach.
"We have such amazing commissioners with their ears to the ground…listening to some of these anecdotal stories with what individuals are facing, and that informs us and makes its way all the way up to the top," said Hasegawa. "It's not a patriarchal model of the top-down mandating the way work travels from the governor out. It's actually mining the public and the community for their knowledge."
Hasegawa sees the APA community holding a special power because of its massive diversity and size. King County alone has 130 languages spoken, which is more than anywhere else in the nation, and is the second fastest growing county in the nation, she said.
"So much of that is accounted to APAs, in particular the Chinese and the Indian communities," says Hasegawa. "There's so many things that so many people get lost in in this broad definition (of APA), but it also gives us so much collective power."
Hasegawa's intentions and actions acknowledge the irreplaceable value she places on touching and empowering the lives of as many individuals as possible, and how much work that takes on every level. Take Initiative 940, which passed last year and designed a "good faith test," determining when the use of deadly force is justifiable and providing various additional police trainings, overall encouraging police officers to move towards de-escalation in tense situations.
"On the first day of legislative session was Initiative 940 implementation, and CAPAA showed and testified in favor as a part of this still strong as ever community coalition. Now law enforcement sees the value in this also," said Hasegawa. She acknowledges that there's still a lot to be done. "CAPAA needs to be at table for Initiative 940 implementation, to be a part of the conversation as to how changes are implemented. It's not just about implicit bias, that's different from cultural competency. In our communities, compliance means something totally different."
The idea of collaborating through being present in the community, of building from the work of those who have come before and engaging in order to build upwards and outwards, is paramount to Hasegawa. She wants to be there for the data collection efforts for the 2020 Census, to de-escalate the threat of deportation for so many and to continue empowering people to engage in government however she can.
"There's no substitute we can have for being present in community and learning about each other, and I think that's what the world needs more of now anyway quite frankly, is connecting with each other on a human level," said Hasegawa.
The stereotype of government as inaccessible is a narrative that Hasegawa is striving to break down in office every day. Connecting on a human level, organizing board meetings that engage local community members, showing up and speaking out committee meetings, working with the other governor's commissions and beyond, are the ways she strives to empower the community she represents.
"We need to make sure that (CAPAA) is a part of the resistance in one of our darkest chapters of American history yet. They say we can continue to be a beacon. Let's be that beacon. There's nothing else that's our job," said Hasegawa. "I think enough people have been engaged by the system — because whether or not you want to engage the system, the system is gonna engage you — to have some really good ideas for how it can be improved. So we can mine the community. It's this beautiful concept called the democratic process."
Hasegawa wants to make sure that whoever has something to say doesn't hold back. That the reputation of government in the minds of many, in this administration, doesn't shadow the place at the table that is open for them.
"I was raised given this mesh of bringing people together for collective power and action and always seeing into the eyes of somebody and standing there in their collective experience," said Hasegawa. "It's an ongoing challenge to answer, what does it mean to meaningfully engage and how do you prioritize things, because you can't do everything."
"The answer," she says, "the genius is on the street in our communities."