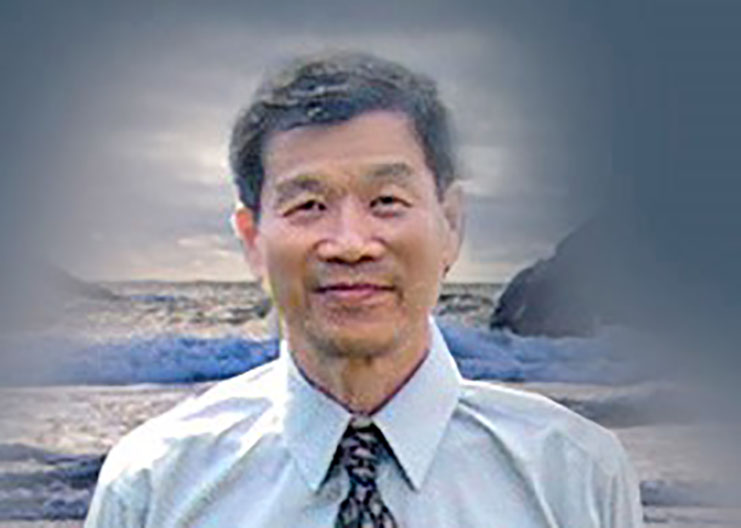 The Vietnamese community lost one of its most respected pioneers on March 30, 2021. Kim Van Pham was 71 when he died only a few months after an inoperable aneurysm was diagnosed. He leaves behind his wife Hang Nga Pham and three accomplished children, Dr. Julie Pham, Andy Pham and Don Pham.
Mr. Pham and his wife, Hang Nga Pham, founded Nguoi Viet Tay Bac (Northwest Vietnamese News), the oldest and longest running Vietnamese language newspaper in the Pacific Northwest in 1986. The newspaper is an independent branch of the world's largest overseas Vietnamese newspaper, Nguoi Viet Daily, and also provides TV field reports about Seattle's Vietnamese community to Saigon Broadcasting Television Network.
Always eager to serve his community, Mr. Pham worked tirelessly to inform the community about services available to them and how to receive them. He was not only a journalist who covered numerous community events and provided information about essential services in a language the community could understand, he was a storyteller who shared stories about Vietnam and a cheerleader for those who served the community.
Mr. Pham personally understood the hardships and pain of many in his community. He was born in 1950 in Saigon during a period when the country was embroiled in a Communist and nationalist liberation movement against France. When that war ended and another war began, he was drafted to serve in the Republic of Vietnam Navy. After South Vietnam fell to the Communists, he was imprisoned for three years in a re-education camp where he and others experienced unspeakable trauma. After his release from the camp, he, his wife and two-month-old daughter miraculously escaped on a boat with other Vietnamese refugees and arrived at a refugee camp in Malaysia. The family was able to leave the camp when caseworkers from the U.S. State Department's Refugee Resettlement Program found an American family in Florida who volunteered to sponsor the family. However, remembering his initial stop in Seattle, he borrowed enough money to relocate there.
Life in his new homeland was difficult as he delivered pizzas and newspapers to earn enough money to pay for essentials and attend college. After graduating from the University of Washington, he worked at the Tacoma Boatbuilding Company, a shipyard and marine architectural firm, but he dreamed about starting a Vietnamese newspaper to provide information for the large influx of Vietnamese refugees arriving in Seattle.
Soon, he and his wife established the first privately-owned Vietnamese language newspaper in the Pacific Northwest. To support his family he continued to work at the shipyard, but usually worked until midnight at his office in the Rainier Valley to publish his newspaper and then, after a few hours of sleep, went to work at the shipyard at 6 AM. It was a life of little sleep and a lot of hard work, but he was convinced the newspaper was his way to serve his community which was struggling to resettle in a new land.
A few years later, he was able to leave his job at the shipyard and work full-time at the newspaper where he continued to be a strong voice for the Vietnamese community to advocate for needed services. He fostered a sense of community where refugees cared for each other, joined together to celebrate their cultural traditions and promote civic involvement.
Despite numerous commitments to his newspaper and community, Mr. Pham worked with other refugee groups as they worked to provide news to their communities. He became a friend and mentor to Mohamud Yussef who founded Runta News, a bilingual Somali and English news magazine based in Seattle. As the two publishers shared a profession they bounded as families working together to serve their communities.
For four years, Mr. Pham judiciously covered the horrific shooting of Tommy Le, a 20-year -old Vietnamese American student who was killed by a deputy in the King County Sheriff's Office. It was an incident he was passionate about and was happy in his final days when he heard the news about a settlement of $5 million for Le's family.
Despite his busy life as editor and publisher of Nguoi Viet Tay Bac and numerous community commitments, he was most proud of his three children who graduated from the University of Washington and the University of California, Berkeley and who worked at the newspaper at different points.
Dr. Julie Pham recalls: "For as long as I can remember, the newspaper was like another child, a fourth sibling to my two younger brothers and I. He took so much joy in elevating other people's stories, especially those of younger Vietnamese Americans pursuing art, writing, journalism, and community-building work. I think he saw a younger version of himself in them. My father loved sharing stories of our refugee community because he believed we as Vietnamese have much to be proud of, that we accomplished so much in the short time we've been in America.
The only role Kim Pham loved more than being newspaper publisher was being a father. He never pressured us to get high-paying jobs like many other Vietnamese parents. We felt he saw the light in each of us, and wanted to do whatever he could to make us shine brighter. He was encouraging, gentle, and generous. And he did that for our friends and so many others too.
Last December, he had a mild heart attack and the doctors discovered an inoperable aneurysm in his stomach. We were told he only had a few days-a few weeks left to live when we brought him home. He beat their expectations by four months. I moved back into my childhood home. We all lived together for the first time in over 20 years. Growing up, my parents worked all the time at the newspaper. Now that we were all working from home, we ate meals together every day cooked lovingly by my mom and Don. My father told us often 'I have never been happier in my life.'"