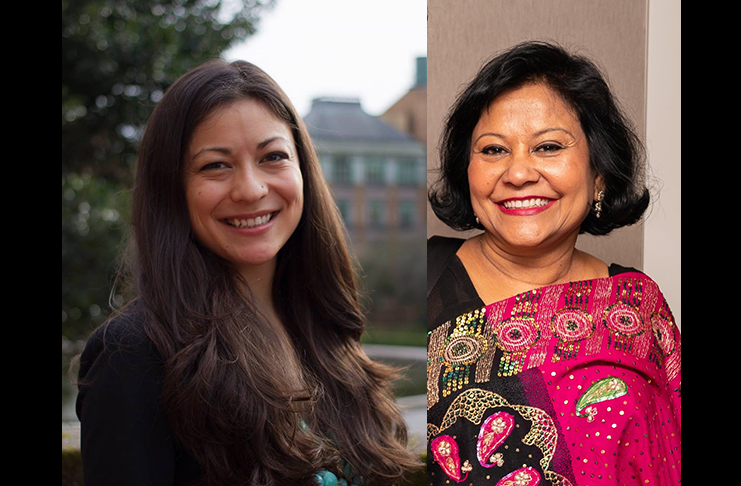 Foreign wives abused and exploited by their American husbands and human trafficking have more in common than many realize. It is a prevalent and growing crisis in the state of Washington, rooted in power imbalances and misogynistic ideologies. Though it begins as a story of love and partnership, some foreign brides come to find themselves amidst horror stories. For Josefina, a young youth justice worker in the largest slum of Rio de Janeiro, it would be too late before she realized the man she had married was controlling, angry and violent.
Josefina met Michael through the nonprofit organization she headed. He was an American whose church sponsored her organization. Josefina and Michael fell in love; she believed he was devoted to their mutual mission help the youth in her city and married him. As time went on, Michael's dangerous belief that husbands should lead the household caused him to become increasingly distant and unsatisfied with their marriage. Eventually, Michael convinced Josefina to move with him to Kenmore, WA, where they could build a better life.
Without a drivers license, limited command of the English language, American culture and understanding of the public transit system, Josefina was forced to stay inside the apartment all day, doing household chores and awaiting Michael's return from work. To assert his control further, Michael refused to include Josefina on their apartment lease and bank account. When the fighting began, she had nowhere to go. Once, Josefina left him, packing a big suitcase and walking out the door, only to realize upon stopping at several hotels and a bank that did not have access to their account. Undignified and humiliated, Josephina was forced to go back, spending that night on the staircase waiting for her husband to unlock the door. Inside, he slept. In a country where she hadn't grown up, with a language which she did not speak, and with no money, job, or mattress, she became one more foreign wife at the mercy of her husband's agenda.
Josefina's experience is not an isolated story. Michael is only one of the thousands of men who, for decades, have gone on unofficial "wife-hunts", seeking women who will be better "wife-material" than their "too independent" American counterparts. By bringing them to the U.S., the husbands force financial and cultural dependency, creating a power imbalance and instilling fear on their wives who dare divert from their instructions. Fearing their safety, or their children's, and unable to find any resources, foreign wives in these circumstances are forced to hide and withstand multiple kinds of abuse or go "underground", where they are vulnerable to a host of other abuses, including human trafficking.
Since the mid-1990s, the stories of beaten, exploited, and murdered foreign brides have prompted then-State Representative Velma Veloria, Emma Catague who was the community organizing program manager at API CHAYA, and Dr. Sutapa Basu who is the executive director of the UW Women's Center, to examine, address, and end this growing and dangerous abuse. Because of their efforts, Washington was the first state to criminalizing human trafficking in 2003. Since these early years in the movement, Washington has been a pioneer in efforts to limit and end human trafficking of all kinds—bride trafficking, sex trafficking and labor trafficking.
Unfortunately, Washington has not kept up with protections of foreign wives, which if enacted has the potential to decrease human trafficking victimization among vulnerable foreign wives. With cases of human trafficking continuing to plague Washington, women like Josefina are increasingly at risk. The limitations of policies to address this issue are failing these women – women like Susana Remerata Blackwell and her unborn child, a Filipina immigrant whose husband shot and killed her and her two confidants outside of the King County courthouse where she applied for an annulment. Women like Helen Clemente, also a Filipina mail-order bride who was forced into domestic work for her bigamist husband, who was a retired police office, and his first wife. Women like Anastasia King, a mail-order bride from Kyrgyzstan, who was murdered by her husband. These women and others are getting trapped into servitude by men who promised them the world during courtship and yet limit their access to it after marriage.
Josefina might be able to count herself fortunate — her story continued after Michael eventually left her completely destitute and without a home. However, for every survival story, many stories end in tragedy. It is urgent that Washington implement policies to protect foreign wives from their abusers, by providing resources to help them leave without putting them even more at risk. As the problem grows more prominent, our voices must also grow louder. We must learn to recognize systemic violence and make an active effort to stop it.
Johnna White is the Administrator of Program Operations and Anti-Human Trafficking Program Manager at the UW Women's Center. Sutapa Basu, PhD, is the executive director of the University of Washington Women's Center