Covid-19 has had a major impact on the region, both socially and economically, upending people's day to day in its wake. 
For the Khmer community, the quarantine has come during arguably their most important cultural celebration, Khmer New Year. Because of Gov. Inslee's 'Stay Home, Stay Safe' order, new year's celebrations have been shuttered across the state's half dozen or so Khmer Buddhist Temples.
The IE connected with several people from the Khmer community including small business owners, an educator, a monk, a student, a medical interpreter, community organizers and artists.
They reflect on their earliest memories celebrating new years, its importance to the culture, how they're adapting, and their hopes for the culture.
This is part two of a two part series. See part 1.
JusMoni, 27, Musician – Artist/Cultural Worker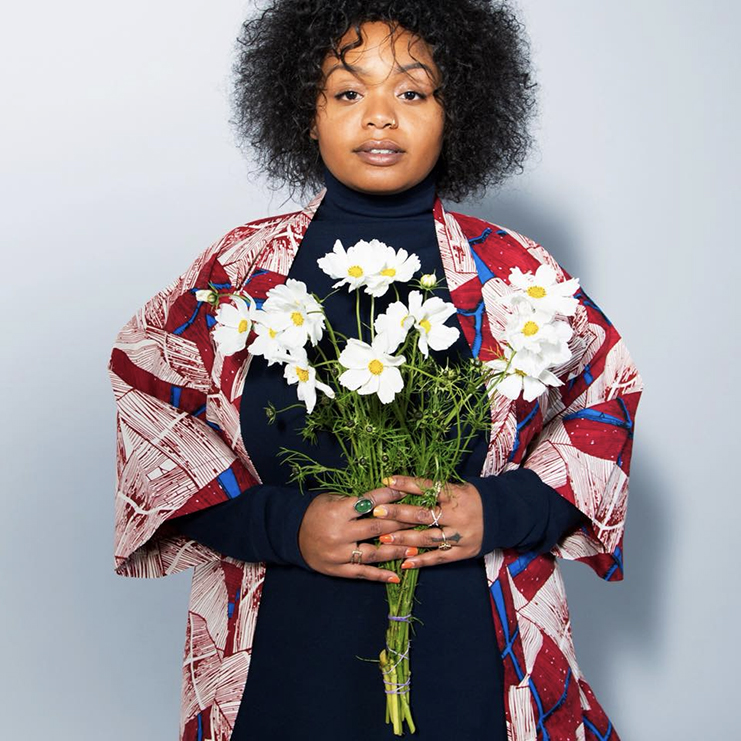 My uncles had a band called Khmer Express and they were the band that played at new year's in South Park… so ever since I was a little kid, it was always lit… we were just kicking it. We were eating a whole bunch of beef sticks running around playing, doing shaving cream fights. That was like the best part. Shaving cream fights and also being able to gamble when you're like, five years old. 
Days before Khmer New Year, grandma makes you cook food for days. So you're rolling tapioca and sugar and coconut and banana leaves to bring to the temple. 
She was having us wake up early in the morning like 4:30, 5:00 in the morning. Months prior to Khmer New Year, we had the seamstress come to our house and we would all pick out our fabrics and get the design that we wanted for Khmer New Year. I just remember everything being so family oriented. We just did everything together. 
My favorite food…nom ansom chek…it's like rice and coconut milk with bananas steamed in banana leaf. That's like the most distinct smell that I can remember from Cambodian New Year. And also just a lot of lemon grass.
Seeing monks in these really bright orange fabrics and always being super fascinated with that…a lot of gold, just a lot of gold everywhere. Grandma would bring out jewelry and we got to choose the jewelry, what we wanted to wear and maybe you could keep something, you know? Those are the things that I remember. 
Khmer New Year is important to me first because it's all about the ancestors for us. In my family, the altar is big, the offerings [are] big. You are inviting all of those that have been in your family and in your life to come and surround your family and to feast and to bless your family into this next year that you're going into.
My grandfather has passed already, my grandma is sad. She cries, she just cries. She's just so sad. I think that it's scary, I think that overall just in this pandemic, this time is already scary. 
But imagine not being able to connect to your faith source. I imagine that it brings back a lot of memories to when she was in a war and wasn't able to connect to her faith, in congregation with other people. I think that that's hard.
Zoom and FaceTime, taking shots with my cousins and eating papaya salad….my altars is set up every day. When I seen my grandma the other day, she made me ka and samlaw koko. I felt like we celebrated in a way. I was really sad to not be able to hug her, but you know, I feel like Cambodians, we always just find a way. So whether it's going to go pick up food or being on Zoom, FaceTime, we'll figure it out. I don't have beef sticks so I got to figure out who's making them today.
Terri Chi-Lee, 39, Maternal Health Activist/Organizer and Midwife
It's just colorful. Everybody wears their best Cambodian outfit, a lot of kids running around everywhere. I remember going early in the day and we would stay all day and it was safer. We just run around and play at the temple all day, you know? And then at night there would be games and music and just having fun.
Growing up we always had to go [to the temple] because if we didn't it would be bad luck. So every [new year's] we go and donate to the temple and say our prayers because growing up my mom would always say that if we didn't do that then our wishes wouldn't come true for the next year,  we'll have bad luck. 
I go to the Yelm temple. It's just different. People would go and play for  a couple hours, eat and play a little bit and then you go home. In [Modesto] California, we would go and camp out all day and stay all day. Then we'd go back first thing the next morning for three days, just spend the whole day there. So I feel like [Modesto] has more of an established tradition down there than it is here. There's more events that they plan throughout the day and like people stay and hang out longer. 
For me, it's [going to] pay respects to the monks and the temple but it's mostly just spending time with family. Because we're all older and we all have separate lives, the holidays bring us all back together for the food and the family time. 
It's been pretty lonely. We're trying to be respectful [of shelter in place]. My sister did a drive by instead of visiting me, like drove by and waved. I'd probably put the offerings out here at the house and light incense and visit my aunt. My aunt lives in Olympia with me, nothing special. 
I think that it's really up to the younger generation to help streamline some sort of nternet presence for them and create, like, a go fund me… that gives people a way to share it all over social media across different Khmer communities and they could still get the financials from the community that they rely on every year. I just think that it's gotta just be done throughout all the different temples somehow. 
Sokha "Drip" Set, 39, maintenance engineer
Back then it was at Sharpless High School (now Aki Kurose). The elders, they got the [kromas], and back then our parents used to make us dress nice to go out [to new years]. Everybody was into [the] dancing, the games. I saw The Killing Fields at Sharpless High School. I remember Sharpless had a big field. we'd see all our friends. Khmer ancient dancing, girls' hands were bent backwards so far… I couldn't wait for April.
Sharpless [eventually] banned our new years, there was a lot of rival gangs that ruined it. They shut it down.
Where I'm from is White Center. No new folks could come in [to our new years celebration]. If there's a problem, we see them, everything was on sight, affiliated or not.
There's a lot of the gambling. You got tables set up [for] gambling and the band, it was nice. I go [to the temple] to respect my culture, to see the faces [I haven't seen in] years. 
[This] new year, it sucks because I would love to go [to the temple]. Every April you go visit once, two times. White Center shuts down a block, they do a little mini one [White Center Street Festival]. Everybody sees everybody, and that's respect. And I just want to see the same faces I hadn't seen in years, you know.
I've just been here with my children right now, we're inside, ain't going nowhere. My mom and dad, they're old you know, I'm not trying to expose them either. I just don't want to get nobody sick. I just want it to be over, you know what I mean? I really do want to get over it and hope things get better. 
Prenz Sa-Ngoun, 21, former monk & community organizer
I cannot remember the year [of my earliest memory of Khmer New Year], but I do remember going to the South park temple, Wat Khemarak Pothiram. I remember playing traditional Khmer games, gambling in the temple, which was very odd to me, going around and putting alms for the monks, being in the back of the crowd, listening to monks chant.
Beef sticks and the pickled veggies…coconut waffles with sesame seeds…that really stuck in my mind. And, with hundreds of people being there with all the commotion going around, I was still able to see orange. That was the monks, although there weren't many of them, you'd be able see them throughout the crowd, throughout everything that was going on throughout all the celebrations. 
When I was like 15 or 16 years old, I remember that every year, right around April, there's supposed to be a celebration. There's supposed to be this new year celebration that all my people celebrate. And at 15,16 years old, I wanted to not only be part of that celebration, but I wanted to be someone who coordinated something within that celebration.
Khmer New Year is really part of bringing people together and [not only] being able to remind us everything that has happened in the previous year but also remind us that we have this next year that's coming up to make improvements. So anything that we weren't satisfied with was the previous year, we have this year to improve ourselves. But that doesn't [mean] that we're going to forget everything that we did in the last year. New Year's is also about being able to pay gratitude to those that we've encountered in our previous year, such as our ancestors or even our loved ones, our elders, those who steward our culture and our traditions.
I've been in contact with the local monastery here in South park, the one that I actually go to for Khmer New Years ever since I was a kid and talking about ways, generating ideas on how we can celebrate Khmer New Years without having people go to the monastery.  
One of the ideas is to create this Virtual Khmer New Year. This is a very critical time where monasteries are looking for the most activity, the most traffic, this is the time where they bring the most exposure to their monastery and promote the culture and the teachings of Buddhism. 
This is [also] one of the times where [the community is] donating or fundraising for the monasteries [and its] programs. So I think one of the ideas is the Virtual Khmer New Year and having an online fundraiser that is directed to supporting the Khmer monasteries; whether it's for foods for the monks, housing, bills to pay for electricity, whatever we can do to support the monastery in this time of a pandemic. 
The Virtual Khmer New Year will promote health concerns and the safety precautions that we as individuals need to take there in this pandemic but [still]  being able to still celebrate in your own home, at your own comfort. 
We're [bringing] a Buddhist monk to give us a Dhamma talk and educate us on what new years is and how we can go about celebrating that as some self practice for mindfulness. We're hoping to bring more education virtually and also celebrate by bringing arts into the mixture, having young and older Khmer American and Khmer artists perform live to the community.
My mom works at a medical facility and my dad is very cautious as well… they have decided not to celebrate at the monasteries. They support the idea of saying, "Well, hey, if we can't go to the monastery, why don't we have a Virtual Khmer New Year?" They want to be able to still celebrate [the] new year tradition that they've been doing all her life.