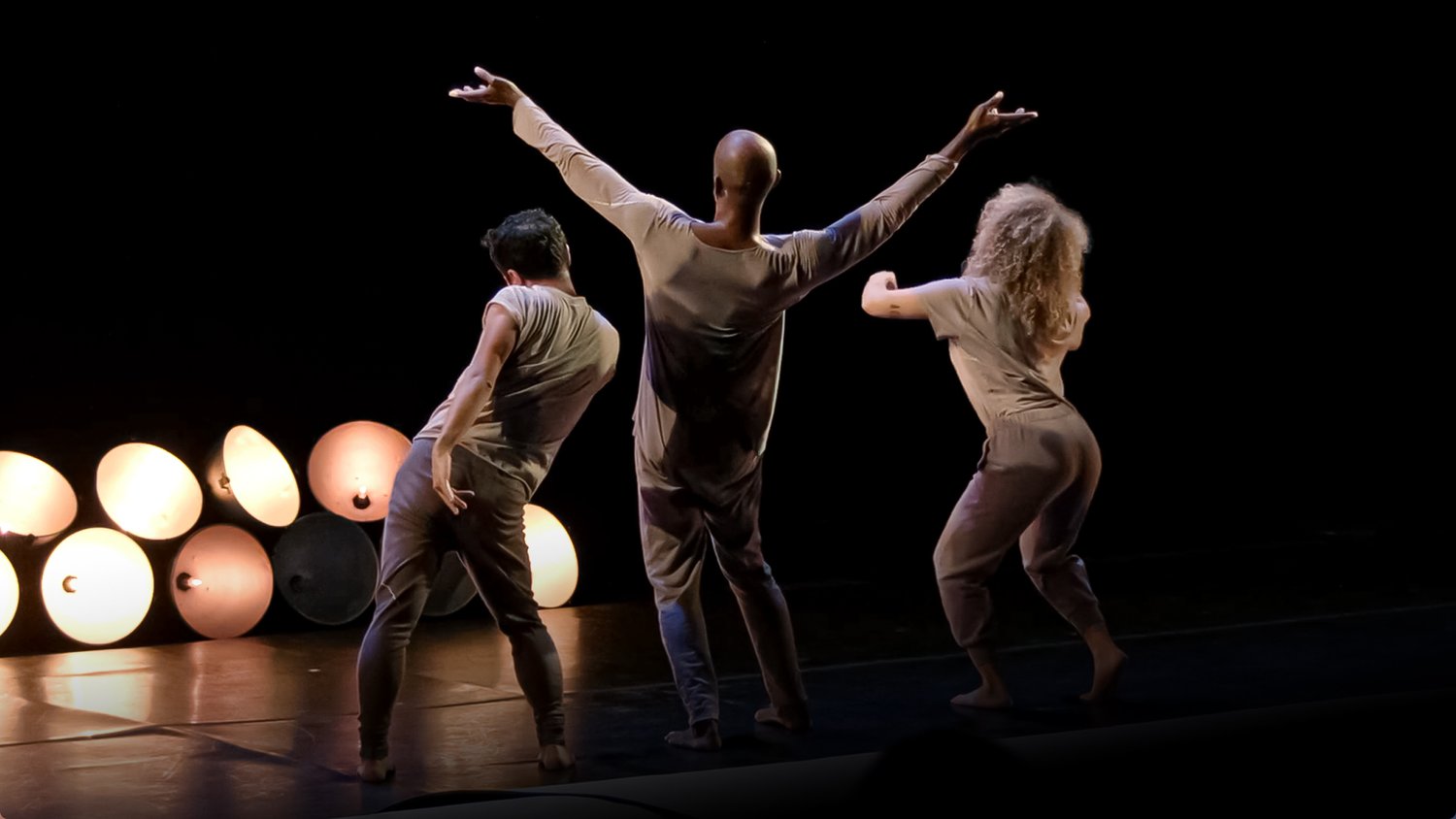 This month, local presenting organization On the Boards is practicing its mission to explore and present provocative art and forward-thinking ideas by hosting multidisciplinary artist Takahiro Yamamoto and his new work NOTHINGBEING. As suggested in the piece's title, Yamamoto questions how we can be our authentic selves by embodying the concepts of nothingness and being through movement, meditation, and memories. 
When the International Examiner was last in touch with Yamamoto in 2019, he had been presenting a piece called Property of Opaqueness. "It was a study on the conceptual research for Opacity of Performance in smaller scale," Yamamoto explained. "A few months after that performance, the pandemic started, which delayed the production of Opacity of Performance, which was the durational dance performance commissioned by Portland Art Museum."
Opacity of Performance ultimately premiered in Portland in June 2022, and focused on both seeing and doing.  "I centered ideas of opacity and relations shared by philosopher Édouard Glissant," Yamamoto said. "The project delved into the idea of visibility and invisibility, as well as performers' agency in how they are viewed."
Then, earlier this year, Yamamoto brought this performance to Seattle, presenting Opacity of Performance on March 8 at the NW Film Forum, including readings from his book  Opacity of Performance. "The event featured two contributors of the book, myself and Jang Wook Huh who read excerpts from the book, and choreographer Heather Kravas who presented a short performance in response to the concept of the project," Yamamoto elaborated. "I invited people to talk about if we have the power and agency, if and when we want to, to make ourselves visible and also to make ourselves disappear."
His inquiry started from a foundational concept of live performance in which the artist is visible to the audience. "But on the social and political level, I believe some voices from minorities are not being heard and visible enough," he said. "But, often times, I experience and witness that being seen unsolicited, like women receiving attention from men on the street, or racial profiling because of what you look like, can be very harmful."
At that time, Yamamoto had also highlighted his identity as foreign-born, queer, and artistic, but with his current project NOTHINGBEING, he is now also looking beyond those signifiers. "Of course, those terms, foreign-born, queer, male, etc, are important to acknowledge because these often come with social consequences," he asserted. "However, through the NOTHINGBEING process, I have been focusing on the primal and core of who I am."
This has led Yamamoto to the concept of the "unfiltered self" beyond various identities. "During the pandemic, I was given a lot of time and space to reflect on my life and who and what I am, and who I want to be," he recounted. "Yet, I also felt essentialized and reduced by how I consciously present and construct myself to the public or even to my friends."
Yamamoto is seeking avenues to freedom from the strictures of daily life in a material and social world. "I am using this project NOTHINGBEING to try to remove or erase my conscious-self as much as possible, which is impossible to do fully because my consciousness often acts as a protection and defense-mechanism from being completely vulnerable and raw in order to function in the society," he shared. "But I wanted to try to get to the state, even momentarily, with people who I trust, and see if I can still get to have access to it."
This exploration is a multi-year project, as Yamamoto first presented NOTHINGBEING last autumn at Portland Institute for Contemporary Art's Time-Based Art Festival, and also held an online symposium last April with other artists. "It is important for me to place the collaborators and our time together to the forefront: David Thomson, NYC, and Anna Martine Whitehead, Chicago, as well as thought partner Samita Sinha, NYC," Yamamoto said. "Four of us did three short residencies together in the year 2022 along with the virtual symposium in April."
The contributions of these other artists have helped Yamamoto develop and revise NOTHINGBEING over time. "Because, in my practice, I put a lot of value on the process of making and where each contributor is at emotionally, mentally, and physically, the performance I present will never be complete," he said. "I allow for changes and shifts at each iteration."
And the stage performance of NOTHINGBEING has also been influenced by Yamamoto's documentation of his investigations in a book of the same name. 
The book includes several short essays by Yamamoto, short contributions from his collaborators Thomson, Whitehead, and Sinha, and a fragmented transcription of a conversations between the four artists. "Although I did extensive study and contemplation for this project before and during the creation process, of the core concepts of nothingness and being, it has been very difficult for me to articulate what I wanted to get at in this experience and what we are doing in this project," Yamamoto said. "By addressing the opaque lens of my experience, my life, and my past, this book as a whole talks around what nothingbeing is and what nothingbeing can be."
Yamamoto invited further expansion on his ideas last month, when he visited Elliott Bay Book Company on April 3 and shared the stage with musicians Fox Whitney and Otto Barry, who performed music in tandem with Yamamoto's philosophical explorations. "I imagine that there will be some shifts and changes in the show that we present in Seattle in May," he said, "and I'm excited for it."
NOTHINGBEING runs May 18 to 21 at On the Boards, 100 West Roy Street, Seattle.