Seattle is in the middle of a housing crisis, and we need to act. Every day, more and more families are struggling to make ends meet or forced to move out of Seattle. This housing affordability and supply crisis is complicated, but Seattle has a proven tool that will allow us to rise and face it: the Seattle Housing Levy. We must renew the levy this November.
The Housing Levy has generated affordable housing solutions across the housing continuum since 1986. For almost 40 years, the levy has built over 12,000 units of affordable housing across the city and created 1,000 homeownership opportunities. Overall, the levy projects to house over 16,000 families. The people who benefit from the solutions it provides are nurses, grocers, bus drivers, and other working people this city depends on every single day.
Housing solutions made available at every step of the way allows families to thrive in Seattle. More housing means more families are secure in knowing they can afford to live where their kids go to school and that they are contributing to their community.
The levy has made a huge difference in Seattle, including through Habitat for Humanity Seattle-King County. Habitat's mission is to build a world where everyone has a safe and decent place to live. It is because of the levy that we can build more homes and support Seattleites like Amber, a Habitat homeowner in our Capitol View community and a cultural worker in Seattle. Before moving into her home in Capitol Hill, she faced rising rents and the possibility of having to leave. Now, she owns her home in Capitol Hill and has stability and peace of mind. The levy lets us make more stories like Amber's possible.
When renewed, the levy will invest $970 million in creating and preserving at least 3,500 affordable homes and stabilizing 4,500 families and individuals. The rental assistance component of the bill will help an estimated 9,000 people. The homeownership component will create 360 affordable homeownership opportunities, as well as housing and support for unsheltered neighbors.
Investing in housing is also critical to Seattle's racial equity goals. In a landmark Department of Commerce 2022 report, the Homeownership Disparities Workgroup found that less than half of Black Washingtonian households own their homes in compared to 68% of white Washingtonian households. Likewise, only 49% of households of color in Washington own their own home compared to 68% of white Washingtonian households. A history of redlining, land appropriation, racially restrictive covenants, and other discriminatory practices has led to these disparities.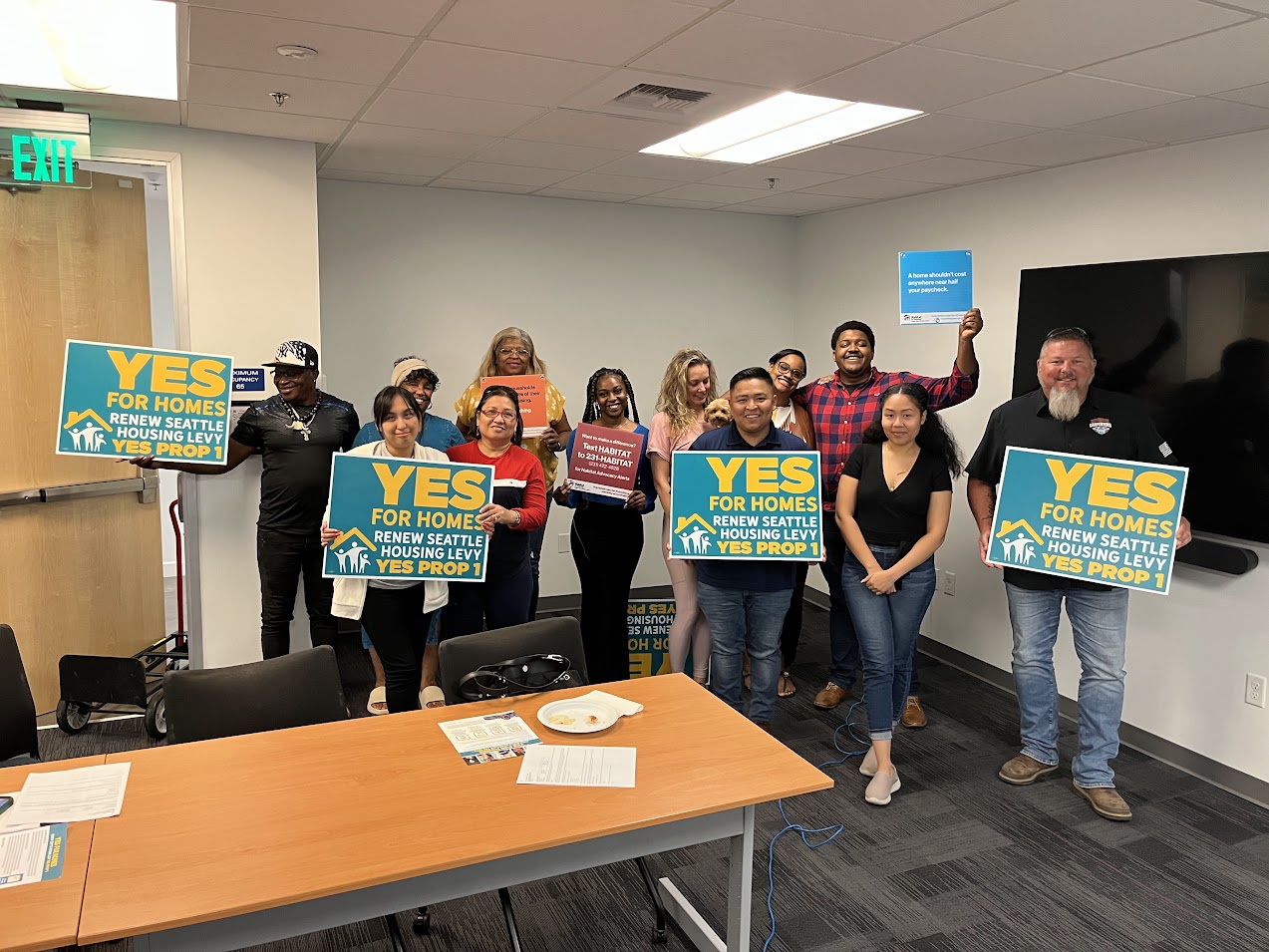 To address these inequities, we need to invest in affordable housing of all types. The levy allows us to create new homes for first-time homebuyers or working, rent-burdened families that are spending more than 30% of their monthly income on housing. Affordable housing projects, such as Mercy Housing's development on Martin Luther King Jr. Way, or Chief Seattle Club's 80 units of low-income housing with wraparound services, are concrete examples of rental housing solutions that work.
The Seattle Housing Levy is a commitment to housing our people with the kind of love, compassion, and dedication that will transform lives and begin repairing the traumas of previous generations.
As affordable housing developers and providers, we work to build homes for everyday people, because when you provide a home to someone, you change the world. Let's make the right choice. Choose housing. Vote 'YES' for homes. Vote 'YES' on Proposition 1 by November 7th.
This piece was written by Derrick Belgarde, Executive Director of the Chief Seattle Club, and Brett D'Antonio, CEO of Habitat for Humanity Seattle-King & Kittitas Counties.