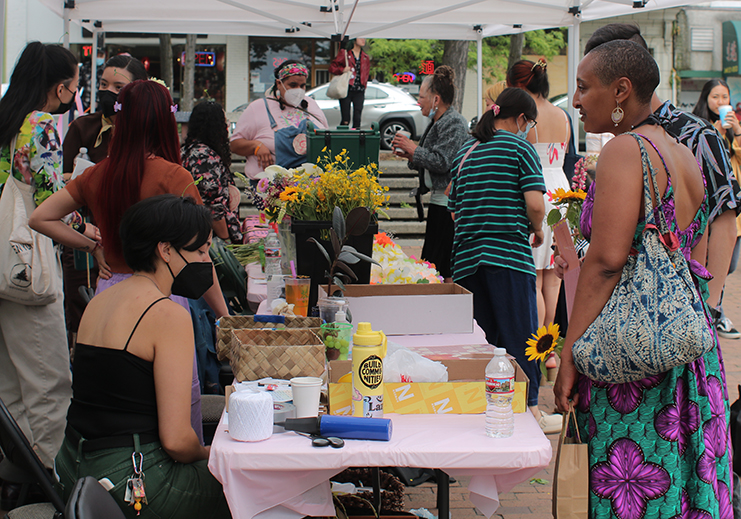 Flower Flower is a collective of queer and trans Pasifika and Asian artists and cultural workers who aim to create accessible, thriving art spaces in the Chinatown International District for communities to heal and grow together. 
On June 4, Flower Flower held the Chinalek festival at Hing Hay Park and their store to promote the vibrancy of the Chinatown International District community. While they had held a couple workshops with their artists in the past two weekends, the Chinalek Festival marked the final blooming of their two-week festival. They chose to name the festival "Chinalek" which means "laughter" and "flowers" in Chamorro language.  
Flower Flower is founded by five inspirational artists: Jae Eun Kim, Lourdez Velasco, So'le Celestial, Roldy Aguero Ablao and Monyee Chau. Kim said that they and other co-founders just got the keys oto their store located in the CID three weeks ago. They are currently still working on the store. Kim said the outside space of the store might be a showcase for their artists, while the room inside would be a studio for their artists. 
Stay tuned for their upcoming events on their Instagram page, @flowerflower_cid.