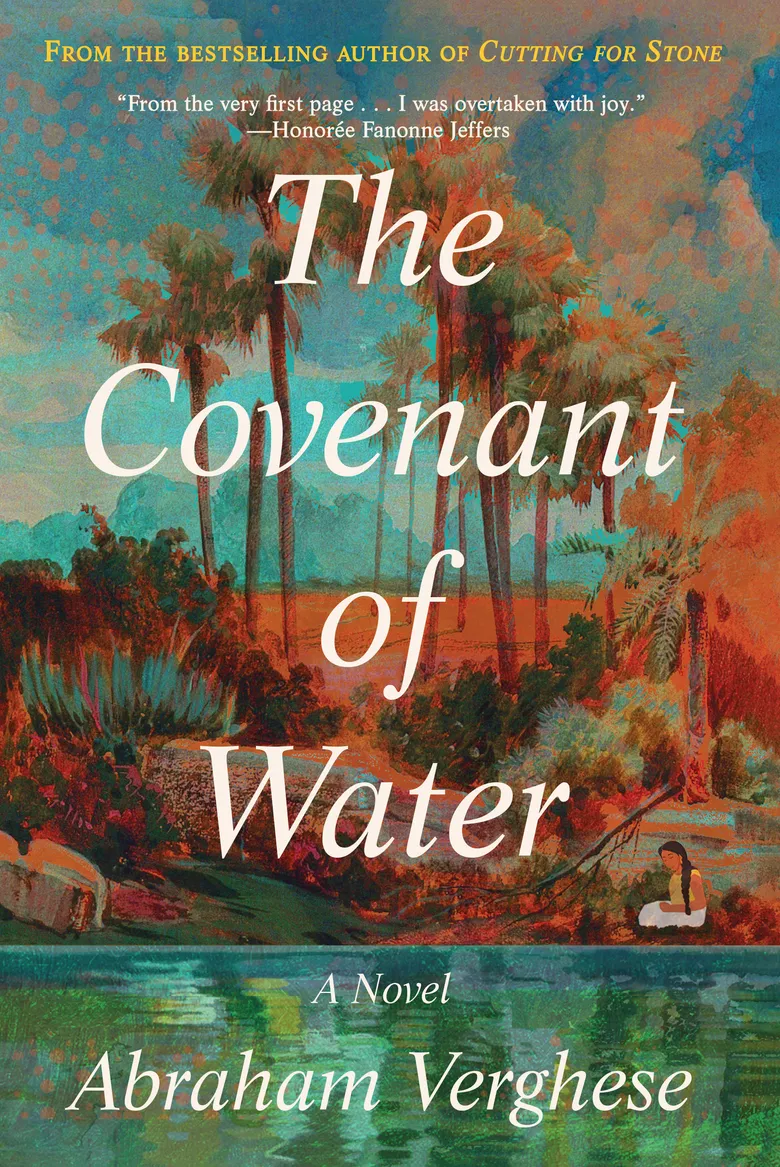 Abraham Verghese is back with a new novel almost fourteen years after the publication of his immensely popular Cutting for Stone (2009). His fans will be delighted with the new book which although over 700 pages long grabs the reader's interest as they follow the story of three generations of a Kerala Christian family. Spanning the twentieth century, the story of the Parambil family begins with the marriage of a twelve- year- old girl, Mariamma, to a forty-year-old widower with a young son, Jojo. The family the young girl marries into has a strange curse—in every generation there is a death by drowning. Mariamma discovers that her husband fears water and will not get on a boat or swim in the lakes and rivers that abound in Kerala. He is a wealthy landowner who built his 500 -acre estate with hard physical labor and the help of Dalit man, Shamuel, who is also his best friend. The husband might be quiet, gruff, and intimidating but he is compassionate and just. He refuses to consummate his marriage to Mariamma until she is old enough to consent; he rescues her mother from an abusive household and offers her a sanctuary in Parambil. Mariamma gives birth to a child, Baby Mol, and raises JoJo as her own. She is now a matriarch and referred to as Big Ammachi. Multiple tragedies strike the family and Big Ammachi steps up to run the household, the estate, and raise her children while being mindful of the family curse. We follow this family's story through the life of Philipose, Big Ammachi's second son, his experiences with love, marriage, and parenthood until the family curse strikes again.
The other strand of the narrative focuses on Digby Kilgour, a working- class child who grows up in Glasgow and is raised by a single mother. A gifted artist, Digby's life is marred by his mother's suicide and he enters medical school and becomes a doctor. To pursue his training in surgery, he arrives in colonial Madras (now Chennai) and joins the Indian medical service. He becomes a skilled surgeon only to have his surgical career cut short by a scandal and a tragedy from an accidental fire. With severe burns in his body, he seeks refuge in Kerala in the home of a wealthy Indian couple whom he had befriended after he saved the woman's life. They seek the help of Rune, a Scandinavian doctor and gifted surgeon who runs a leprasorium. Rune rehabilitates Digby and eventually Digby runs the leprasorium, thus rebuilding his medical career that had been thwarted by the scandal and the fire. The stories of Big Ammachi's family and that of Digby Kilgour intersect in complex ways and eventually Mariamma, Big Ammachi's granddaughter, who also becomes a doctor solves the mystery of the family curse through medical research.
This rough plot sketch without spoilers does very little justice to the compelling saga crafted by Verghese. There are many characters and each of them is lovingly drawn and richly imagined. Verghese explores the complexities of racial relationships between the British Empire and its subjects, between upper caste and lower caste people, and between folks of different faiths. He weaves several romantic relationships in this novel and each of them is tender (and occasionally sentimental). The rich historical portraits of both Madras and Travancore brought much joy to this reviewer who grew up in Madras and traces her heritage to Travancore. Those readers who have enjoyed Verghese's intimate depictions of a life in medicine with its rewards and travails will find this book as compelling as his earlier fiction and non-fiction. This might be a hefty novel, but you will not want to put it down as you get engrossed by the narrative, the intricacies of family life, and the compelling characters. It was definitely worth waiting fourteen years since Cutting for Stone to read a new novel by Abraham Verghese.