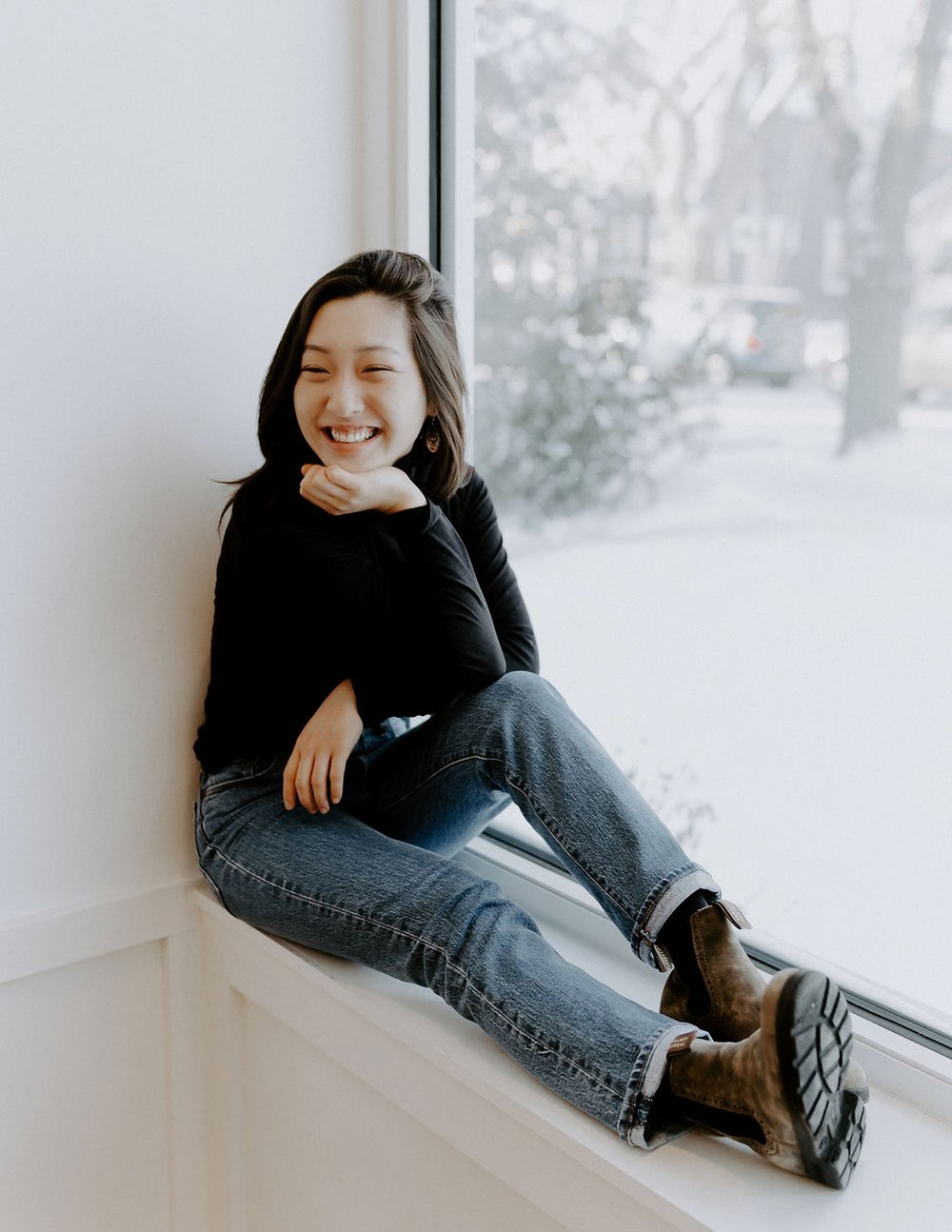 Theft is a multi-faceted phenomenon, as those who steal offer a range of justifications, from hunger, to desperation, to opportunism, to greed. This spring, The 5th Avenue Theatre explores criminality and idealism in the musical version of Les Miserables. 
One of the thieves of the colloquially-named Les Miz is the character of Eponine Thénardier, daughter of two parents who steal and who teach her to steal alongside them. Because Eponine is ultimately redeemed, despite her thievery, by her love for the revolutionary Marius, many consider her a heroic figure who proves that no one is beyond redemption.  
In this production, the role of Eponine is portrayed by Christine Heesun Hwang, who especially admires Eponine's passion and awareness. "I feel like a scaredy-cat compared to Eponine," Hwang shared. "She is so acutely aware of the situation she's in, and yet, she continues pursuing her goals."
Hwang plans to dive in to Eponine's fearlessness. "It takes a bit of convincing for me to jump into the pool," she said. "Trying to find my way into her confidence and gravitas has been a great challenge!"
This is a journey Hwang has been on since childhood. "I saw Lion King on Broadway when I was about ten years old with my cousins," she recalled. "It was my first time being in New York, and I was absolutely floored by the puppetry and relationship the actors had to the audience." 
The audience was filled with young people. "I remember hearing a younger kid behind me ask his mother very sadly if, spoiler alert, Mufasa died," Hwang said. "Getting to experience that sort of artistry and skill clearly stuck with me, and that kid, in a profound way!"
As her interest in musical theatre performance grew, Hwang enrolled in the BFA program in Musical Theatre at Ithaca College. "I struggled with the traditional classroom setting throughout my high school years and well into college, but I had a curiosity for theatre and the many art forms that intersect with it," she shared. "I was very fortunate to have a couple of really incredible mentors who took note of that and helped guide me along my way."
During her time at Ithaca, Hwang learned that open-mindedness is an ideal quality in a performer. "I actually left midway to do Miss Saigon, so I never received my BFA!" she said. "Maybe there will be a time when I go back to finish."
Since then, in all of Hwang's biographies, she highlights that she is a queer, Korean-American artist. "Some people love it! Some people hate it!" she said. "Some people care, some people don't."  
Hwang takes these opinions in stride. "It's been the reaction my entire life," she said. "I share it because I feel it is important, as it is ultimately the foundation of all the work I do."
Hwang is not only a performer: she's also a writer. "With acting and writing, it's about making the time," she advised."I am a big Google Calendar and Notion fanatic. If I commit myself to it, and really want to make this writing piece happen or that acting gig work, I'll find and set aside the time in order to do so."
She is also based in two cities, Seattle and New York. "NYC to Seattle is also about making the time," she said. "And plane trips. Long plane trips."
For now, Hwang's schedule is full of touring. "Touring is tough," she admitted. "We are in a constant state of travel." 
Hwang has relocated many times during her life. "I thought I'd be more than well-equipped to pack up and go when I did my first tour, but it's more complicated than that!" she learned. "The challenges are missing family and friends, being far away from home, finding a healthy separation of work and life." 
Other challenges come from the unpredictability of the world of live performance. "Oftentimes, the biggest challenges that I've faced have been the ones I couldn't have predicted, undergoing a global pandemic and social reckoning these past three years, for example," she said. "Most of my sanity comes from the reminder that I am in control of myself, but in very little control of what happens around me."  
But there are upsides to life as a performer too. "The rewards are meeting incredible people," she elaborated, "discovering new cities and communities, being in this production with a group of dedicated individuals who want to make it as great as they can." 
Les Miserables runs from May 24 to June 17 at The 5th Avenue Theatre, 1308 Fifth Avenue, Seattle.