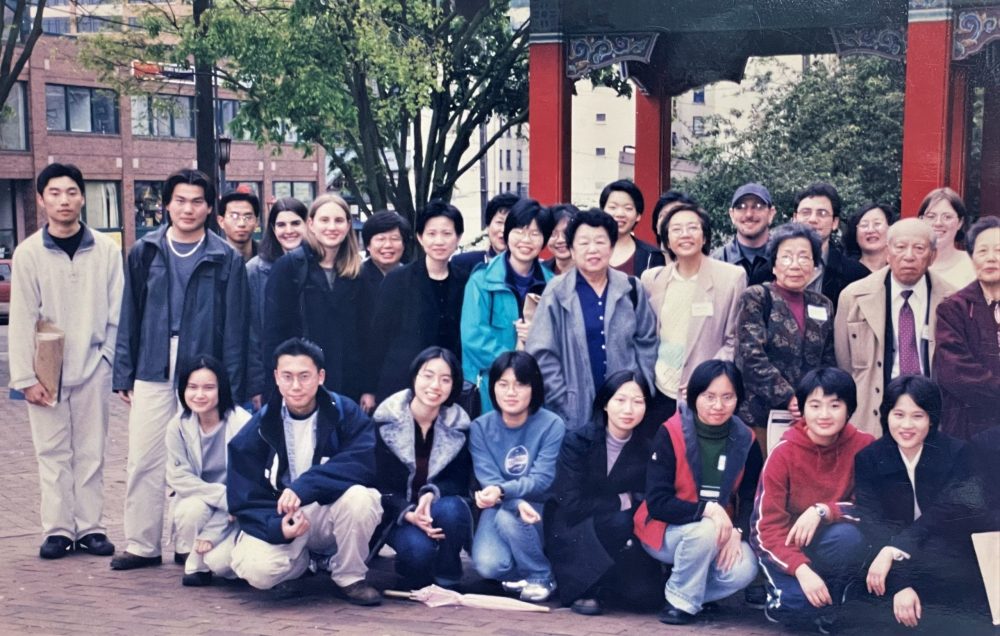 When families from all parts of the world make the harrowing journey to live in the United States, to begin an entire new life, the process can be frustrating, isolating, and terrifying. For King County residents, the Chinese Information and Service Center (CISC) has been a resource for the burgeoning immigrant communities of the city. Now, it's celebrating its 50th anniversary. 
CISC offers social, language, and informational services to not only Chinese immigrants, but immigrants and refugees from all around the world. With organizational tenants rooted in equity and empowerment, CISC has programs for everything from childcare and youth services to healthcare and senior outreach.
CISC's roots were planted by young international students and immigrants in the early 1970s, many of whom saw that elders were not able to access certain essential services due to their cultural and language barriers.  
"CISC, like many community based organizations, was founded by and for the community," Michael Itti, the current Executive Director of CISC, said. "The early volunteers, they were immigrants themselves from China and Hong Kong, and they were walking around Seattle's Chinatown-International District and saw the incredible need around the community … They had a vision for creating an 'everybody's center.'"  
Under the leadership of Rita Wang, the Executive Director from 1977 to 1994, the organization expanded its services from solely Chinese communities to refugees and immigrants of all origins. Some staff members were also certified by the Washington State Court Interpreter Certification Program.  
"In addition to the original information/referral services, we started Sunshine Garden day care program, employment assistance program, summer youth program, Chinese congregate meal program, [and] case management program," Wang said in an email.  
From 2001 to 2012, CISC was under the direction of Aleric Bien, who oversaw the organization through the 2008 housing recession. In spite of that, Bien recalls his tenure fondly — the community and organizational bonds crafted over the decade are invaluable to him. 
"One of the things that I loved most working at CISC was how integrated and connected to the community it was, and the relationships, not just with the community and the organization, but with the staff and the board," Bien said. "It sounds kind of cliche, but it really was like a big family. We really supported each other, worked together, to make things happen." 
Now, 50 years later, CISC comprises over 100 bilingual staff members, serving 15,000 community members around King County. Through the COVID-19 pandemic, many immigrant communities have been hit extremely hard, though CISC's offerings of healthcare access and youth, senior, and disabled services helped remedy the situation. 
"Especially during the last couple of years, everybody stepped up to help protect the health and well-being of people we serve," Itti said. "We worked closely with local government and fire departments to set up pop-up vaccine clinics … where many of our Russian and Chinese-speaking elders live, to make sure they had access to the vaccine."
On Oct. 15, CISC held the 50th Anniversary Friendship Gala at the Westin Bellevue, bringing together community members with the knowledge and memory of 50 years of CISC. While half a century is a momentous occasion, certainly fit for celebration, the need for immigrant services will not be lessened as time continues. 
"I just think that it's a great organization with great people serving a great community," Bien said. "I'm just really looking forward to the next 50 years because I think that there will continue to be the need for CISC. And I'm just confident that they will continue to carry on and the great work that they're doing."
In the years and decades to come, the Chinese Information and Service Center will undoubtedly remain a priceless resource for communities across the county. CISC's offices are located at 611 S Lane Street — they can also be reached at 206-624-5634 or [email protected].