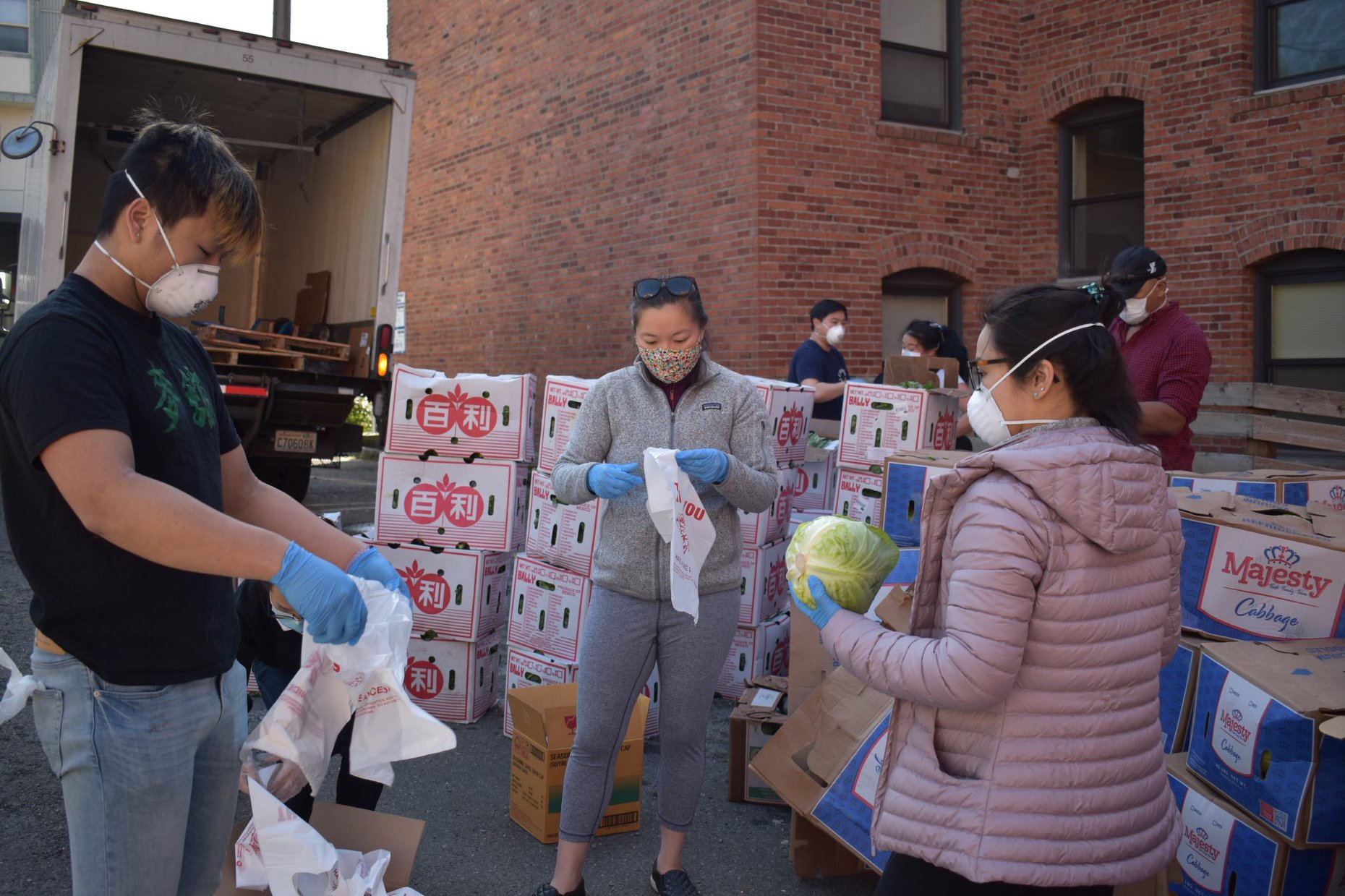 As of April 14, there are 10,783 confirmed COVID-19 cases in Washington state, and 567 deaths, according to the state Department of Health, the Seattle Times reported. 
Reporting from the Seattle Times includes details about a fatal shooting under the freeway in the CID. On Wednesday the shooter, Donyae Pigott, was charged with second-degree murder and first-degree unlawful possession of a firearm, and he was arrested in the neighborhood on Sunday, and is in jail in lieu of a $2 million bail. King County prosecutors say Pigott was arguing with his girlfriend after she wanted to end their relationship, and tried to light her tent on fire. When another man living in the encampment tried to intervene, Pigott fatally shot him. 
Eighteen businesses in the CID received $10,000 from the City's Small Business Stabilization Fund, intended to mitigate the impacts of coronavirus. Businesses given the funding include Massive Monkees Studio, New Century Tea Gallery, Northwest Wushu Academy, Thai Curry Simple, Hood Famous Cafe & Bar, International Model Toys, the International Examiner, and others. Almost 9,000 businesses city-wide applied for the funding, which comes from federal Community Development Block Grants, and only 250 received it, decided partially by lottery after weighting toward businesses in areas designated as at high risk of displacement. As a condition of this funding, these businesses are small, with five or fewer employees, and the owner must make 80 percent or less of area median income. The City plans another round of funding, this time paid for by philanthropic donations.
Community organizations in the CID are taking a variety of approaches to helping care for seniors in the neighborhood, and keep them safe, mentally well, socially-engaged, and fed. To name just a small sample of the work organizations are doing, InterIm and volunteers have been delivering groceries to seniors and families around the neighborhood, and has raised over $7,000 dollars in a GoFundMe to supplement supplies donated by the ACRS food bank and local businesses. SCIDpda is also delivering food to buildings around the neighborhood, and conducting regular wellness checks on residents in the buildings it manages, among other measures. ICHS has a mobile test site for coronavirus. ACRS's food bank is providing groceries, and CISC has a phone line for elderly people looking for assistance (and one for those under 55), with staff available who can speak Cantonese and Mandarin. While Kin On nursing home temporarily closed its community centers, it has transitioned some of its educational programs to Zoom and is offering virtual teatime for seniors. You can read more about how local organizations are helping support seniors here.
It appears that businesses in the CID were targeted with white nationalist stickers, Q13 Fox reported, and detectives in the Bias Crime Unit of the Seattle Police Department are investigating. People reported seeing three men with covered faces and dark sunglasses putting the stickers up in the neighborhood April 12. The stickers appeared to be from Patriot Front, a white supremacist organization. Community members removed the stickers.
The former Keiro Northwest Rehabilitation & Care Center, (now the Yesler Family Center) will shelter people experiencing homelessness for the next two years, the South Seattle Emerald reported. The facility's owner, Shelter Holdings, signed a two-year lease with Mary's Place, which will turn the facility into a 24/7 shelter for homeless families, offering meals, job training and help finding housing. Mary's Place hopes to move people in starting in May.
On Monday, Seattle police arrested a man they believe was behind the theft of the bronze Memorial Gates that stood at the entrance to the Washington State Arboretum, the Seattle Times reported. The gates were made by celebrated sculptor George Tsutakawa in 1976, and reported missing March 19. The man appeared in court Tuesday, and a judge found probable cause that he committed first-degree trafficking in stolen property and first-degree possession of stolen property. Two suspects tried to sell the gates to a recycling center on March 20, police said, but the recycling center refused.
The Census Bureau will ask Congress for a 4-month extension to turn in Census data, from the original date of December 31, 2020 to April 31, 2020. In March Mayor Durkan, joined by 39 mayors across the country, called for the Census gathering to be extended from the planned date of August 14, 2020 to September 30, 2020, arguing that the impacts of coronavirus will make it impossible to get an accurate count. The Census count, conducted every ten years, plays a role in allocating political representation and federal benefits, as well as producing accurate demographic data. To comply with social distancing measures, the City, community organizations, and the Census Bureau have had to cancel events that would have helped with outreach.