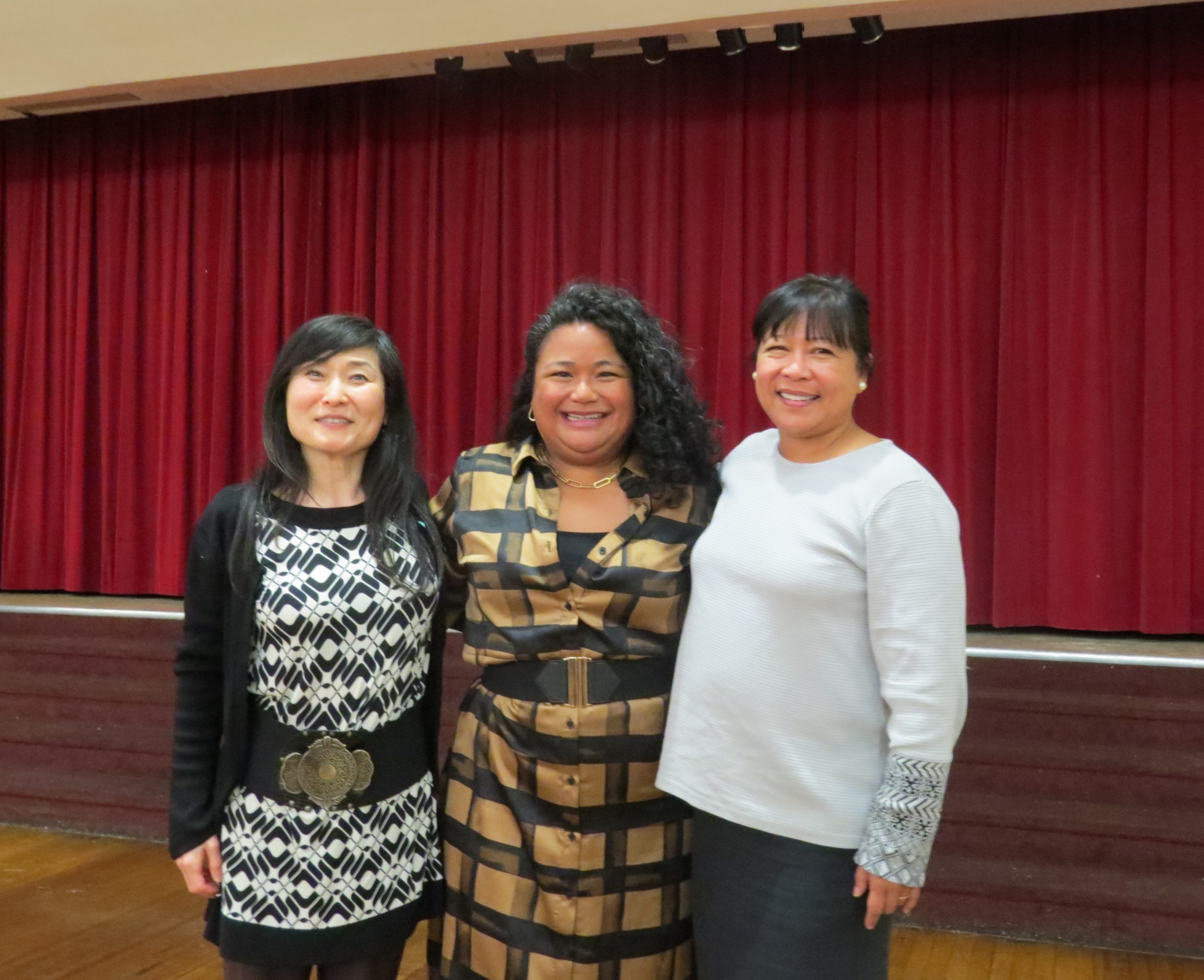 The Filipino community recently celebrated the selection of Dr. Rosie Rimando-Chareunsap as Chancellor of the Seattle Colleges which includes South Seattle, Seattle Central, and North Seattle Colleges. 
Mayor Bruce Harrell was effusive in his praise for Chancellor Rimando-Chareunsap, stating: 
"Dr. Rosie brings the substantive academic approach and a real common touch to people. People trust her and know how committed she is to education and the people. It's a tremendous boost to the Filipino community to see someone with her story rise to such a level." 
Former International Community Health Services (ICHS) CEO Teresita Batayola, who sits on the Seattle Colleges Board of Trustees, also praised the Chancellor. "It is groundbreaking that she is the first woman of color to become the Chancellor of Seattle Colleges. She's been in the district for 24 years. She has so much talent and is very committed to the mission of diversity, equity and inclusion," said Batayola. 
Chancellor Rimando-Chareunsap has been Acting Chancellor since June 2022, and assumes the helm after the colleges experienced a tumultuous period including three years of enrollment drops, a financial scare, and revolving top leadership.
According to budget documents on the Seattle Colleges website, in spring of 2022, under the leadership of previous Chancellor Shouan Pan, the then Vice Chancellor of Finance and Operations Terence Hsiao forecasted a $17 million shortfall for the fiscal year ending June 30, 2022. 
Both faculty and classified employee unions decried the turmoil created by the college system publicly, signaling program cuts when the deficit was revealed. The president of the classified employees union stated that some colleagues left because of the dire forecast and that the college system lost decades of institutional knowledge.
At the close of the fiscal year, it was revealed that leadership had made a major blunder and the actual shortfall was $3 million. 
At the same time, the Seattle Colleges faced turnover in its top leadership with the presidents of North Seattle and Seattle Central leaving and short-term acting and interim presidents at all the colleges, including South Seattle where Dr. Rimando-Chareunsap was president, until formal searches could be executed.
Despite the effusive praise she has received, Dr. Rimando-Chareunsap has no illusions about the job ahead of her leading the second largest educational institution in the state.
Colleges in general have been struggling from years of declining funding. She believes that her relationships with legislators and her strong advocacy can help ensure that the state invests in the future. She cited the need to grow enrollment, which started to decline before the pandemic and added learning losses for underserved students. Education faces a crisis of trust as crippling student debt erodes value and generative AI threaten jobs. It is a massive job and she is relying on her relationships in community to rebuild.
Since being named Chancellor, Rimando-Chareunsap has been adding strong women of color leaders to her team.
She has looked to Dr. Sayumi Irey who served as VP Instruction at South Seattle to be Acting President of South Seattle. Dr. Rimando-Chareunsap selected Dr. Rachel Solemsaas, a veteran administrator of both Edmonds and Bellevue College, who, as Chancellor of the Hawaiʻi Community College, closed success gaps for Native Hawaiians, Filipino and Pell Grant students. Dr. Solemsaas is also experienced in turning colleges to firm financial ground by increasing reserves from less than $1 million to more than $10 million. This financial aptitude will be beneficial to the continuing financial stresses on the colleges.
Dr. Rimando Chareunsap feels with her experience and roots in the community, she can increase retention and completion with students of color. She understands the need to keep a check on student debt with programs the Seattle Colleges have pioneered such as the Seattle Promise. Dr. Rimando-Chareunsap wants to ensure that students find the lowest cost path in the complex maze of financial aid. In fact, she believes that community colleges could play a huge role in mitigating student debt for students who dropped out.
The selection of Chancellor Rimando-Chareunsap seems to be a smart move as she brings stability, institutional knowledge and a deep understanding of the community from her twenty-four years at Seattle Colleges.
University of Washington Tacoma Chancellor Sheila Edwards Lange said:
"It's so important to have someone who knows the city, knows our students and knows how to move an agenda forward and that is what Rosie is excellent at."
Leslie Lum is faculty at Bellevue College.